Information
Erwin Olaf was born in 1959 and is one of the leading Dutch photographers. Typical for Olaf's work is the precise staging of Baroque portraits and erotic burdened scenes thanks to references to pornography and sadomasochism. These sexual costumier are not used to eroticize the viewer but should be taken with humour.
He uses these images as if they were costumes for a masked ball, a little provocative though excepted as an integrated part of life. Besides using thin models, his images are mostly populated by small, fat, old people, transvestites and transsexuals.
Pro JP chair
Presov, Slovakia 1991
sold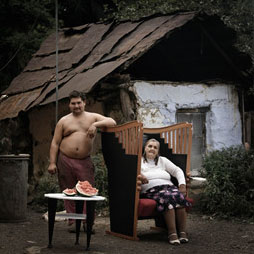 Olaf: 'People who aren't able to belong but at the same time really want to belong, that's what I love.' Most of his work is made in a studio setting in which he uses film or digital technique after which he prints the pictures on photo paper or adapts them digitally.
Erwin Olaf had his first exposition in Steltman Galleries in 1991. Erwin Olaf photographed furniture and glasswork of the profound Tsjech born artist Borek Sipek in the environment of gypsies in Slovakia in 1991.
Also in 1991 these product photographs were shown in The Stedelijk Museum Amsterdam. Wim Beeren: 'The powerful and expressive pictures that Erwin Olaf made for us in Slovakia tell about the work of Sipek, but they also show us people in a part of Europe which is very close and recognizable but at the same time very far away and bewildering.'
From then on Erwin Olaf achieved worldwide success. In 1994 Olaf exhibited his work in the Rotterdamse Kunsthal. This exhibition was visited by more then 200.000 visitors.
Vase
Presov, Slovakia 1991
sold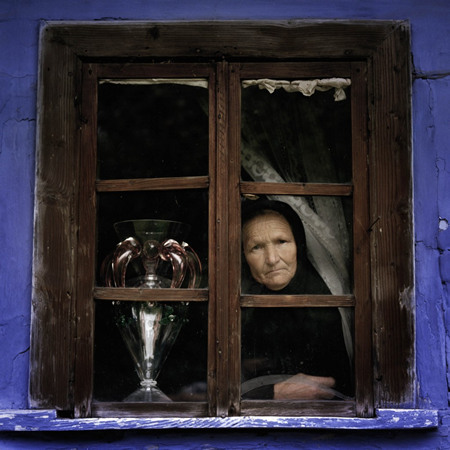 Pittibed
Presov, Slovakia 1991
sold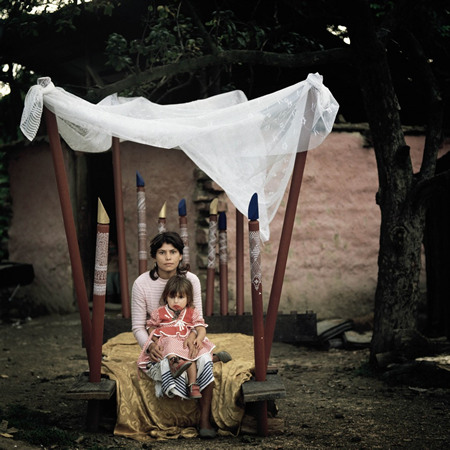 Urushi - Arai
Presov, Slovakia 1991
sold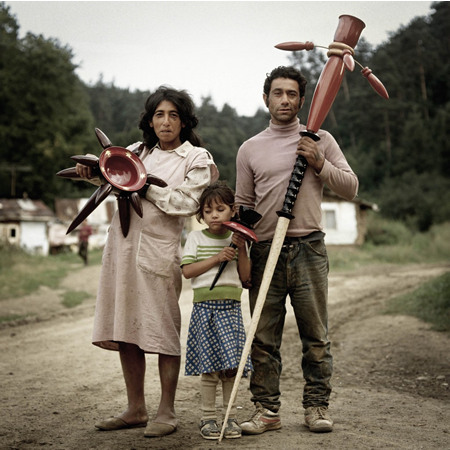 Neotu - Picasso table
Presov, Slovakia 1991
sold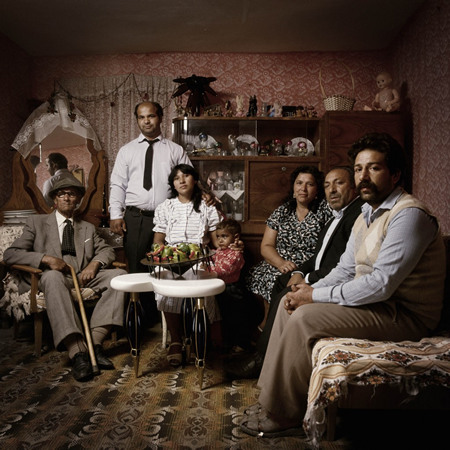 Japanese Lacquer
Presov, Slovakia 1991
sold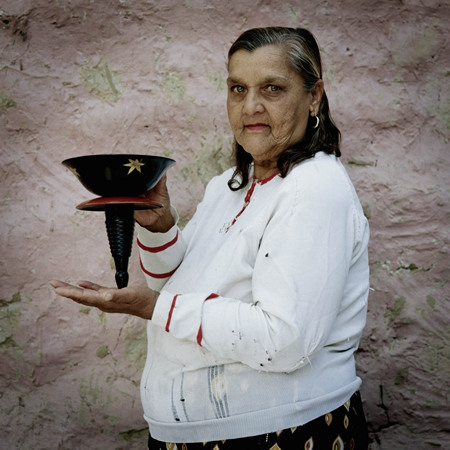 Sevres Porcelain
Presov, Slovakia 1991
sold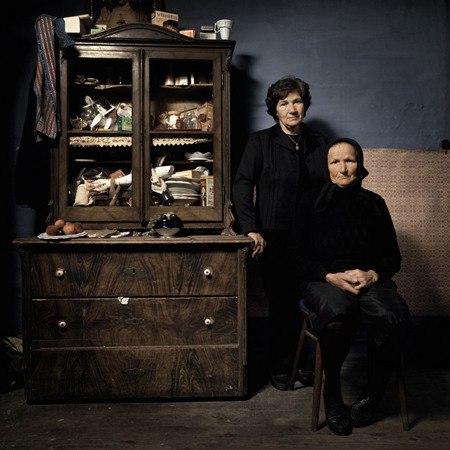 Various products
Presov, Slovakia 1991
sold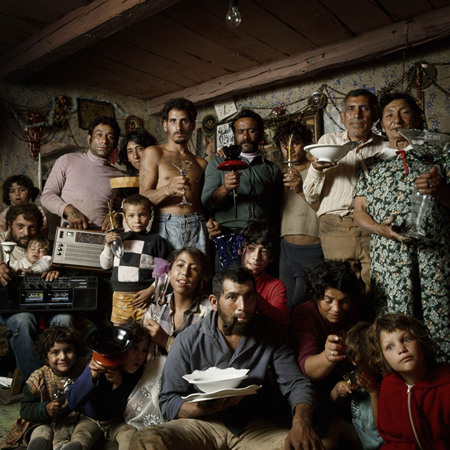 Sevres Porcelain Cup
Presov, Slovakia 1991
sold